Prospective customers tend to ask themselves a question when they're about to purchase a product or use a company's service. "Why should I get this brand and not the other?".

This is because individuals naturally look for convincing reasons or rely on their emotions to decide on doing something. And giving your business a creative, intriguing, and inviting name effectively convinces potential clients to use your brand offerings.

And yes, picking a great name for your business or product can be tricky. But fortunately, we're here to give you three quick instructions on how to go about selecting cool company names that perfectly match your venture.
Three Simple Steps to Take to Pick the Best Name for Your Business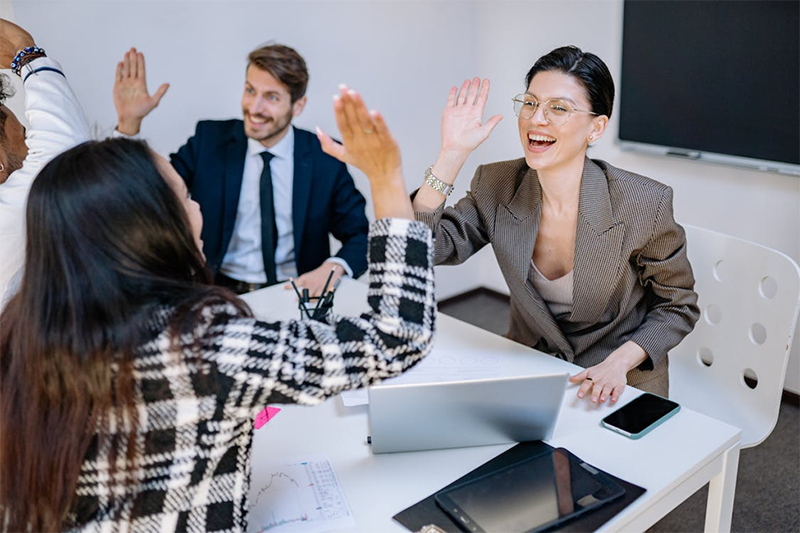 1. Understand Your Business Branding
The most critical part of your business is the goods, services, and image of your brand, as this determines how customers engage with you.
So, before naming your company, know that your brand should be the most important consideration. Be sure to determine your business's identity, values, tone, and the feelings you want it to evoke in customers.
Let's consider the beauty business, Sephora. The brand got its name from mixing two words; one of Greek descent, sephos, which means beauty, and the other, the name of Moses' outstandingly beautiful wife, Zipporah. By taking this route, Sephora succeeded in creating a memorable, tailor-made name for their business.
Your business name is unique to your company. Picking a name like Sephora would not be a good fit for your brand if your brand's identity and personality look and feel like Urban Decay. 
Whether you choose to brainstorm, use a business name generator, or purchase company names for sale, knowing your brand will shape your company's identity and how customers interact with it.
2. Begin Searching for Potential Brand Names
Suppose you have a team of individuals who can help come up with names. In that case, it's time to gather them together with a summary of your brand, its tone, and values and provide them with the necessary tools, like a whiteboard, a notebook, pens, markers, and some treats to keep their morale high.
Your priority should be to come up with as many attention-grabbing company names that are both short and memorable as well as perfectly represent your business.
While the brainstorming session is ongoing, resist every temptation to evaluate the names you think up, as this can affect the thought flow of you and your team.
As a bonus, here is a list of a few tools to make the brainstorming process a lot easier:
Thesaurus and dictionaries
Use colors to create visual names
Company name generator
Your industry's slang
Rhyming words
By the end of your brainstorming session, come up with around 200 short, memorable, and exciting words. No matter how unusual or off the words may feel, you will only know their actual potential if you evaluate them.
The extensive collection of names you've gathered during brainstorming will provide a wide selection of plausible possibilities for business names in the following stage.
3. Review Every Possible Name
When you get to this stage, you should have two hundred or fewer names that, when stripped of personal preference, have an equal probability of representing your business. But then again, two hundred names are way too many.
So, it comes down to validating the names to find the best one among them. Validation is the simplest way to determine if the business name you've chosen is acceptable for your business.
That said, ensure that your top choice complies with these essential requirements. You can validate the names by:
Getting Consumer Insights: This is a very important check since it will confirm whether the name will attract the attention of your target customers or not. You can also achieve this goal by seeking feedback from family, friends, or even total strangers.


Verify if it has a '.com' Extension: Because of how the internet has gotten so integrated with the modern market, without a matching domain name, social media profile, and excellent website, your business name would not have as much impact as it should've. So, look for these essentials before picking the company name.


Trademarking: By designating your company name a trademark, the USPTO can assist you in preventing several issues in the future. This is because a vast number of widely used names already have some form of trademark protection on them, and employing them can result in legal trouble. For brand-new business owners, trademark registration is usually a difficult and time-consuming procedure. Therefore, remember to seek counsel from an experienced trademark lawyer.
Your business name is that crucial piece of your brand that can make your business stand out, increasing brand sales, performance, and recognition.
In order to attract new clients, you must select a business name that adequately represents the personality of your business.
Grant Polachek is the head of branding for Squadhelp.com, 3X Inc 5000 startup and disruptive naming agency. Squadhelp has reviewed more than 1 million names and curated a collection of the best available names on the web today. We are also the world's leading crowdsource naming platform, supporting clients from early-stage startups to Fortune 500 companies.